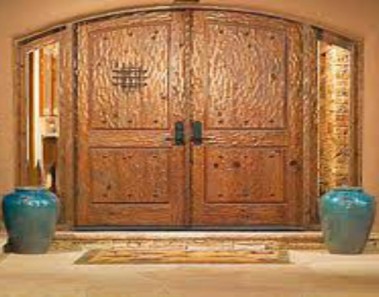 This is an easy question to ask but a difficult question to answer, if there is a simple answer it has to be "the best fence is the one that does the job." There are many reasons to install fencing in Chicago, the reasons vary from providing a safe area for children or pets to privacy or purely aesthetics. All three materials vinyl, wood, or chain link are viable options each of which has its own plus points as well as negative points.
Vinyl fencing in Chicago is aesthetically pleasing, durable and maintenance free. This type of fencing is readily available and it comes in a range of styles and heights as well as colors. Vinyl fencing is a good choice for almost all fencing purposes and there is no getting away from the fact that it never needs painting or staining is a definitive selling point. The only drawback to vinyl fencing is its cost, it is more expensive than either wood or chain link but, over time it is better value as it lasts a lifetime.
Of the three types of fencing, chain link is by far the least expensive. The major drawback of chain link fencing is the fact that it offers absolutely no privacy. Chain link is durable but after time, even though the material is galvanized, it will rust. Even though it may rust, this is less obvious than the wear and tear on a wood fence and chain link fencing requires little maintenance. For those homeowners with a limited budget, chain link fencing in Chicago is an attractive option.
A wood fence is equally as attractive as a vinyl fence and costs slightly less. The major drawback is maintenance, for it to look great it must be painted or stained regularly.
Anything wood around a home and this includes the deck as well as the fence must be washed down and painted or stained every few years, otherwise it tends to make the home look unkempt and it allows rot to set in. Rot is something that must be taken into account with any wood fence, even one which is well maintained. Although it may be marginal, some home insurance companies will charge a higher premium as they see a wood fence as one which might catch fire from something as simple as sparks from the backyard grill.
The argument boils down to affordability, appearance and function. All three will keep kids and pets from roaming but if you are looking for appearance and privacy then wood or vinyl are the better choices.
There are numerous types of fencing in Chicago; chain link, wood and vinyl are all very popular. For information and details of all types of fencing you are invited to contact Top Line Fence Co. Inc.