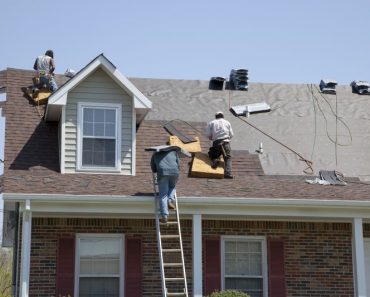 If your roof suddenly starts leaking or a storm blows through town and destroys your roof, you want roofers to come fast to fix it. Roof repairs are a hassle no matter what, but there are some common roof repairs to look out for, including the following:
Leaking and Moisture Damage Seen by Roofers
If you are seeking water spots or actually dripping from the ceiling, then you don't need experienced roofers to know that you have a serious problem. Leaks can happen for several reasons, including improper installation of flashing, lack of proper moisture barrier material, or damage from a storm, animals, etc.
Improper installation due to bad workmanship can also cause a roof to leak, and make it not last its expected lifetime. That's why you need reliable roofers in Tucson to install or repair your home's roof.
Improper or Lack of Maintenance on Your Roof
Your roof can also become damaged due to improper or no maintenance being done on it. You should get roofers to do annual routine inspections of your roof to check for any potential issues like standing water, missing shingles, cracks, holes, etc. If a minor problem is caught early, it will be far less expensive to fix.
Blistering, Erosion Can Cause Roof Damage
Blistering or erosion on the roof's surface is also a common problem seen. If there are tiny blisters on your roof surface, it may not need repairing, but large ones should be taken care of. Blisters are caused by improper application of hot bituminous roof systems. It can also be caused by spray foam systems done over a wet substrate.
So, if you need roofers to do an inspection, repair or put on a new roof and want the best and most trustworthy, consider Ralph Hays Roofing if you live in the Tucson area.