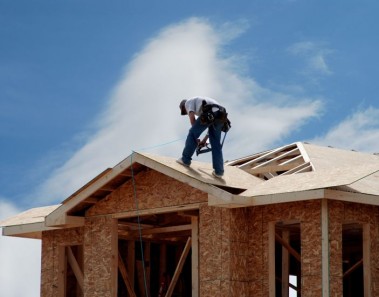 Every day of our lives, we worry, whether it's about tap dancing for the boss and our job security or ending global hunger and finding world peace. That's because, though we may be in complete command of ourselves, there's always something else in the world that's beyond our control.
By making sure you've got a sturdy, long-lasting roof over your head though, you've got one less thing to worry about. With proper care and maintenance, your roof will last for many years. This way, you won't have to spend a penny on a premature replacement.
Need more help to keep replacement worries at bay? Here are a few inspection tips from the Disaster Safety Org to help you keep your roof in tip-top shape:
1. Go for regular inspections. Once every 6 months will work great. With this system, you can spot pretty much any problem before it becomes a big issue. In many cases, catching signs of disrepair early can make a difference in the condition of your roof. If you see signs of a water leak as soon as it starts happening, you can pretty much prevent the spread of mold and brown spots on your ceilings and walls. Given how destructive mold and fungi infestation can be in a home, this gives you a definite advantage.
2. Make room for out-of-schedule inspections. However, if your roof has just gone through severe weather conditions, it's a good idea to request for another round of inspections even if these don't follow your regular schedule. Big, strong storms can weaken your roof considerably. It might have survived this time but there's no guarantee that it'll survive the next one. With an out-of-schedule inspection, you'll have a better idea of how long you've got till a new roof needs to be in place. This will give you time—maybe not enough so you better hurry—to make arrangements for a roof replacement.
3. Inspect old repairs. One thing that you shouldn't forget to factor into these inspections is the opportunity to see how well—or not—your previous roof repairs are going. By inspecting old repairs, you know if you need a professional to take apart those repairs for better ones or leave the existing ones in place.
Going for a roof replacement is sure to cost you an arm and a leg. So make sure you aren't going replacing your roof prematurely. If yours has plenty of years still left in it, take advantage of each one by taking these inspections to heart.
TechPro Roofing offers roof replacement and maintenance services. Get the roof experts you need. Book our services today!