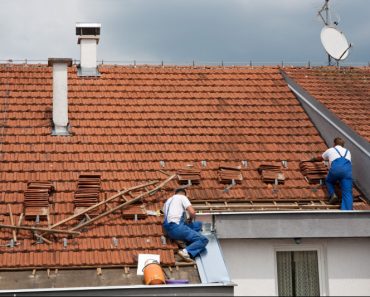 There are many different types of roofing available, so really what your decision will boil down to is personal preference and the type of performance you are looking for. The following is a brief overview of the roofing types that are available:
Composite shingles: These shingles are used on the majority of homes in the United States today, although metal roofing is gaining in popularity to replace older shingled roofs.
Wood shingles. This type of shingle is no longer commonly used, but some people still roof their homes in it if they are going for a rustic, nostalgic effect. It stands the test of time but is more expensive than other options.
Metal. These roofs will last almost forever with little to no maintenance involved. They are the most durable type of roofing available. The initial outlay is expensive, but it is a great value when the long lifetime of the roof is considered.
Tiles. Clay tiles are commonly seen on roofs in the southern part of the United States and on homes overseas. They are extremely heavy, so your roof must be strong enough to withstand the heavy weight. Tiles are comparable in cost to metal roofing, and they last for years.
A Licensed Contract You Can Count On
To see what roof type may be best for your home, consult with us today at Steve Gentry Construction. We will go the extra mile to ensure you get a job well done and you can always expect our team to be on budget, punctual and professional with every job we are a part of. Visit our website today to learn more about our company and how we can provide the superior roofing solutions that you need and deserve.