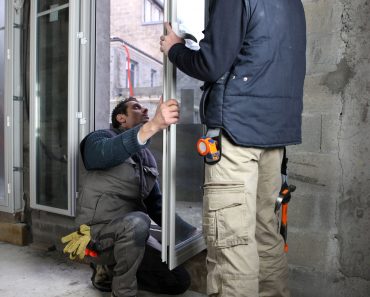 Replacement windows for the home provide many benefits including an improved appearance and energy efficiency. There are many types of replacement windows that individuals can purchase for their homes. Read the information below to learn about the various styles of replacement windows that are available from companies that provide window services in Ann Arbor, MI.
Double-Hung Windows
These windows are a favorite among homeowners because they allow maximum airflow into a room and they're easy to clean. Double-hung windows have both a lower and an upper sash that opens inward. When these windows are installed in the second story of a home, they're easy to clean from the inside of the house, and dangerous ladders aren't necessary.
When the top sash is open, warm air that's up high near the ceiling can filter outside, while an open lower sash permits cool outdoor air to enter the home. Double-hung windows are also made in several sizes so homeowners can choose the size they need.
Sliding Windows
Many individuals enjoy sliding windows in their homes because they're simple to open and close. The panes of the glass slide back and forth horizontally on a track, so individuals can choose how much fresh air they want inside the house. Sliding windows allow individuals to have a window in a room where there's not enough space to open a window that has an inward swinging sash.
Bay and Bow Windows
Bay and bow replacement windows are very similar because they both extend past the exterior of the home. Bay windows are often angular, and they protrude outside considerably, while bow windows expand outward in a softer arch.
These windows typically consist of three separate panes that connect to one another, and the largest pane is situated in the center of two smaller panes. Some bow windows are made with window panes that are identical in size. A company that provides window services in Ann Arbor, MI can help homeowners choose the best windows for their home.
Homeowners in Ann Arbor who want to replace the old windows in their home can contact New Roof Inc. In addition to specializing in windows, doors, siding, roofing, and gutters, the company also provides free inspections and estimates for all their exterior home services.