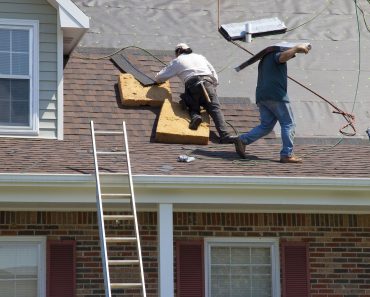 A roof inspection needs to be carried out by a homeowner a couple of times a year, to ensure no damage has occurred with the residential roofing in Canton, MI. Inspections reveal minor damage, so a homeowner is able to promptly seek the professionals for roof repairs. With this information, homeowners will better understand the steps they need to take in an inspection and why they are important.
Why are Roof Inspections So Important?
Even if a roof is meant to last up to thirty years, this does not mean exposure to the elements and storms will not lead to damage. High winds and other types of weather can sometimes damage the shingles or flashing of a roof and leave home vulnerable. This is why roofing experts recommend homeowners inspect their roof a couple of times a year.
A roofing inspection is vital to making sure no damage has occurred. When roofing damaged is promptly repaired, homeowners can avoid the dangers of further damage that can be expensive to repair.
How Should a Homeowner Inspect Their Roof?
The first step a homeowner needs to take is to check the interior of their home because it can offer telltale signs of problems with the roof. If there are water stains on the ceilings or the attic is wet, this can be a sign of roof leaks. If a homeowner sees the light coming through the rafters of the attic, this is also a sign the roof needs to be repaired right away.
The outside inspection of the roof will begin by looking from ground level and checking for any dips in the roof. If a homeowner sees signs of aging or sagging, they need to call a roofing contractor to see what repairs need to be carried out.
It is also important a homeowner checks their roof while on a ladder. If any of the following are seen, the roof needs to be repaired.
  *    Damaged or missing shingles
  *    Algae or mold growth
  *    Damaged flashings
  *    Ineffective gutters
With these tips, homeowners will feel more comfortable inspecting their residential roofing in Canton, MI. If any issues are found during the inspection, contact New Roof Inc. right away.