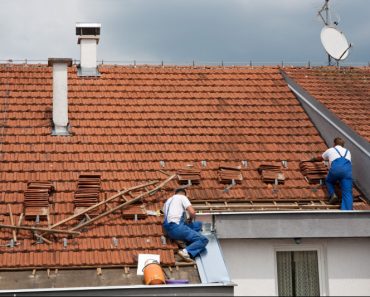 There are many different types of roofing systems that are available for commercial use and application in Plymouth MA. If you are wondering what type of roofing replacement is right for your business needs, we here at Waterman Building & Remodeling can help you make sense of it all.
Here are four common roof replacements in Plymouth MA businesses use:
Flat Roofing Systems- the most common type of roofing for commercial application, flat roofs aren't actually completely flat. They have a slight slope to them which allows rainwater to drain off without pooling up on the surface of the roof and flooding it.
High Pitch Roofing Systems- the exact opposite of a flat roof, this type of roofing system has extremely steep slope for drainage. They are commonly used in areas where space is limited and a lot of drainage is needed but there's not room for the traditional sloped roof.
Shingled Roofing Systems- when it comes to the materials used on the roofs, shingles are commonly used on all non-flat styled roofing systems. Asphalt shingles and other sheet shingle materials can easily and effectively be used on these commercial roofs.
Tiled Roofing Systems- tiles are not as commonly seen in commercial roofing systems, but they are used now and then, and are becoming more popular in some areas of the country. They are more expensive to install but often last longer than other roofing materials.
If you need roof replacements in Plymouth MA area or the surrounding areas, give Waterman Building & Remodeling a call. We have years of experience with commercial roofing systems and can help you with any and all roofing needs you may have. We offer free consultations to new customers so call today to get started!