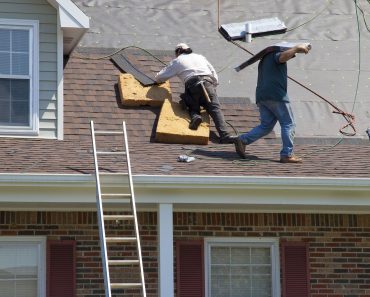 After building a decent home for the family, homeowners have the responsibility of maintaining the home. The most affected part of a residential home is the roof. A roof undergoes a lot of challenges keeping the entire family protected from wind, cold, insects, and rain.
A sturdy roof is able to do all these. However, if it's weak due to damage, the family possessions will be at risk. When a roof starts leaking, homeowners get confused about what to do.
Homeowners shouldn't panic. Residential roof repair in Vancouver, WA, exists to solve such roof challenges.
How to Know If You Need a Roof Repair
There are several ways that can tell homeowners if they require their residential roof repaired. Depending on the age of the roof, homeowners can clearly understand whether they need repair done right away or later. If the roof has cracks or a couple of missing shingles, homeowners can get the shingles fixed with a simple straightening or patch.
This type of repair doesn't require a complete redo of the entire roof. Cracked or missing caulks can be replaced without too much hassle. However, not every problem can be quickly fixed. If a professional roofer runs an inspection and discovers lichen or moss thriving on the roof, it could be a sign of water damage and decay underneath the shingles.
This can result in a more in-depth inspection increasing the number of repairs on the roof. It's essential for homeowners to address minor issues as fast as possible before they become expensive.
Weatherguard, Inc provides homeowners residential and commercial roofing services in Vancouver, Washington.